Craft Coffee Brewing Class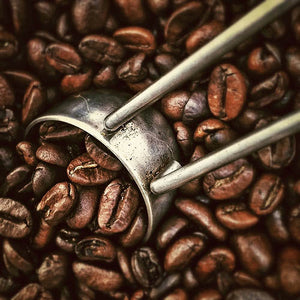 Due to COVID, this class is currently on pause.
indi chocolate follows all relevant guidelines to keep our team and customers safe. This includes requiring proof of vaccination and use of masks.
Due to unpredictability of COVID and variants, classes may need to be rescheduled on short notice.
Want to perfect your coffee making skills? Learn about the fundamentals of coffee extraction using manual brew methods in the indi chocolate cafe! We will learn about the process of how coffee is grown, how coffee comes from origin to our hoppers, the differences between brew methods and how to get the best results. We will also use our palates to learn what kind of coffee and brew methods you prefer. This is the perfect opportunity to dial in your own coffee making skills so you can make the perfect cup at home. 
Who will be teaching the class? 
Our Cafe Manager loves connecting the world of coffee and chocolate through sensory experiences. She has worked in the coffee industry for over four years from developing the Experience Bar at Starbucks Reserve Roastery to curating fun and educational coffee classes. She loves creating new and unique recipes for the indi chocolate cafe. 
For information on private classes and events, please email classes@indichocolate.com.
It is possible to purchase a class as a gift.
**We cannot refund a ticket, but for unusual circumstances we will transfer you into another class or event for a different date.
60 min 
Sign up for our upcoming class: 
Please contact us at classes@indichocolate.com for more information about our next upcoming class.