Chocolate for Dinner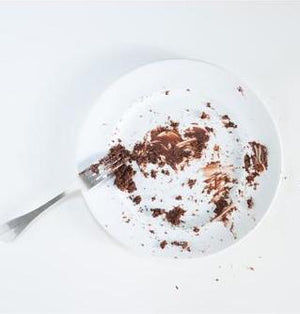 Join
 

indi chocolate

 

this fall for

 

Chocolate for Dinner, a unique and innovative culinary dinner experience. This three-part series will highlight local Pacific Northwest chefs as they incorporate chocolate into each course right in front of you. Taste these delicious chocolate creations which feature Pike Place Market produce and local ingredients. After dining, learn how bean to bar chocolate is made with a behind the scenes tour of the indi chocolate factory.
Eric's culinary journey started with family trips to Reading Terminal Market, a short drive on early weekend mornings from his hometown in Cherry Hill, NJ. His passion has always been for cooking outdoors. While earning a marketing degree at the University of Maryland, Eric founded and led the Maryland Cultural Grilling Society in exploring open fire cooking traditions from different cultures around the world. In Washington, DC, Eric developed and delivered culinary tours through historic markets and neighborhoods as well as culinary competition events and wine tours in Northern Virginia.
In Seattle, Eric is a proud member of the Pacific Northwest BBQ Association circuit and the head chef of the CEO BBQ Team. In addition to showing off the incredible ingredients and food culture of the Puget Sound through tours and classes at Pike Place Market with Eat Seattle, Eric is a certified mixologist and regular guest bartender for small concerts and events around the city.
Chef Eric is a constant contributor to indi chocolate blog and has helped us with our summer grill guide, unofficially known as grilling with Eric.
Purchase tickets here: Chocolate for Dinner with Chef Eric Olinsky Oct 20
PAST DINNERS:
Justin Khanna has more than eight years of training at Michelin starred and critically acclaimed restaurants such as Per Se, Grace, The French Laundry, Frantzen, Noma, and Lysverket. The pop-up chef executes high-end food experiences focused on bringing people together to eat, drink, and be merry in a whole new way.
In addition to his pop up dinners, Khanna hosts a weekly podcast called The Emulsion where he curates chef, fine dining, and restaurant news. He also includes interviews with chefs, farmers, authors, food critics, knife makers, bartenders, entrepreneurs, and thought leaders to discover insights that can improve your life. On his Youtube Channel, he publishes original videos and articles that seek to progress hospitality careers all over the world through advice, gear reviews, and vlogs documenting his journey.
Follow Khanna through Facebook, Instagram, Twitter and be sure to sign up for his monthly newsletter covering his favorite kitchen gear, industry articles, odd internet findings, and more.
Purchase tickets here: Chocolate for Dinner with Chef Justin Khanna