National Ice Cream Day Pop-up with Sweet Alchemy Ice Creamery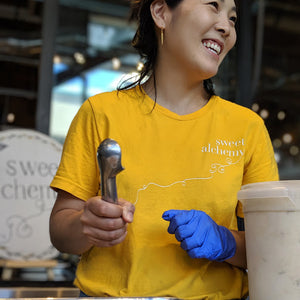 The first Sweet Alchemy Pop-up at indi chocolate was so popular, we're doing it again!
Join us this Sunday, July 21st, for National Ice Cream Day at indi chocolate for some extra special small-batch ice cream made locally from scratch. 
Sweet Alchemy will be bringing back their Molé Rum Raisin ice cream, hand made ice cream sandwiches and other goodies.