Wine, Cheese and Chocolate Pairing -- Meet the Makers of Pike Place Market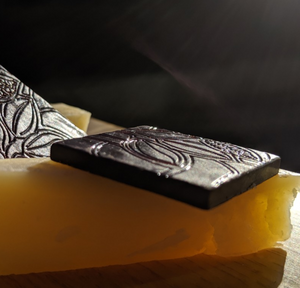 Explore local wine, cheese, and chocolate from the makers in Pike Place Market.
In typical Pike Place Market tradition, come learn 
about your favorite food and drink from the makers themselves.
Join Brian Gilbert, Head Cheese Monger of Beecher's Handmade Cheese and founder of Gilbert's Cheese Experience, to taste hand-selected cheeses and learn about cheese-making.
Paul Beveridge, founder and vintner at Wilridge Winery in Yakima, will be pouring and teaching you about what goes into making his delicious wines. Wilridge makes natural and biodynamic wines, which are free from chemical intervention, additives, pesticides, or added sulfites. 
Erin Andrews, founder of indi chocolate, sources cacao from around the world and makes it into chocolate on-premise in Pike Place Market.  Erin will teach you about cacao and the chocolate chosen for the pairings.   
Join us on an immersive tasting journey that will delight all of your senses, and show you how these producers make "natural" taste so good.
Each ticket includes:
Three samples of artisan cheeses.
Three samples of natural and biodynamic Wilridge wines.
Three samples of single-origin chocolate from indi chocolate.
An assortment of snacks to enjoy throughout the event.
A reusable, insulated gift bag with a take-home treat.
Plenty of opportunities to ask questions of the makers.
For our 21+ friends only.
The event takes place at indi chocolate in the new MarketFront building on Western Avenue. 
Saturday, July 20, 2019, from 5:00 PM to 6:30 PM