Baked Avocado with indi chocolate Spice Rub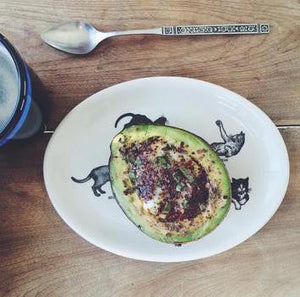 Ingredients:
Directions:
 Preheat oven to 425*F
Halve an avocado and scoop out a couple spoonfuls, enough to  fit an egg without overflowing
Crack egg into avocado getting most of the white on top of the yolk.
Generously sprinkle indi chocolate cacao Spice Rub (seafood is our favorite)
Place in a small cast iron or baking dish, and bake 20-30 min, depending on which side of done you like your egg (egg white should be set)
Once baked to your liking drizzle olive oil and top with sunflower seeds and salt to taste.
Enjoy!
---
Also in Recipes