Cacao Infused Egg Nog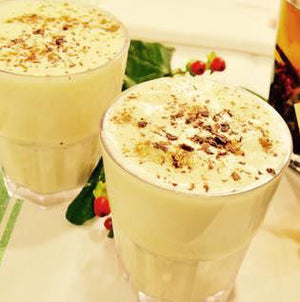 Ingredients:
Directions:
Separate yolks from whites and store egg whites covered in the fridge.
Whisk together sugar and egg yolks until the color is lemon.
Whisk in milk, cream, and cacao infused rum. Place in the fridge and let chill for 1 hour.
Beat egg whites until whites form stiff peaks and fold them into the egg yolk mixture.
Garnish the drinks with nutmeg and shaved 72% indi chocolate
Enjoy!
---
Also in Recipes